Geomagic Freeform Masterclass ONLINE
OR3D are one of the largest resellers for Geomagic products in the UK.  As an accredited training partner with 3DSystems, we will be conducting a Geomagic Freeform Masterclass exclusively for our partners and clients.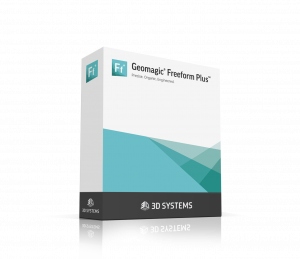 Working closely with 3DSystems, OR3D delivers not only the software and hardware products but also the support, knowledge and expertise.  Our aim is to increase productivity and efficiency of all users and to amplify existing workflows and methods of generating digital assets.
Geomagic Freeform is used for a multitude of applications across a variety of industries. This seminar conducted by Europe's leading Geomagic Freeform Expert – Pierre Marechal – is suitable for users with all levels of knowledge and experience in using Geomagic Freeform and Haptic Device.  The focus of the day will be on design and manufacturing of orthotics and prosthetics.
During this 3-day, online event all participants will get a unique opportunity to learn how to:
Utilise Geomagic Freeform software tools to improve their traditional fabrication techniques or how to transform hand crafted orthoses, prostheses or implants production methods to digital workflows.

Innovative workflows to make the design highly personalised and optimised for downstream processing or 3D printing.

Incorporate DICOM to Print (D2P) software in current workflows and how to use it alongside with Geomagic Freeform.
Each day has been divided into two, 2-hours slots for participants to join in. This event is "by invite only" ensuring that no one other than OR3D clients and partners will join in. An agenda for this event has been send out in a form of a newsletter to all participant separately so the users can decide which sessions they would like to participate in.
Every session will be recorded and made available for every used to view and/or download at their convenience once all sessions have been concluded.
Additionally, a request to cover specific topics can be made.  Should you have a specific workflow to use as a topic, talk with OR3D about sending through a data file in advance. OR3D understands and values patient confidentiality and will do what necessary to ensure the safety of patient personal information.
This masterclass will be broadcast live via Microsoft Teams. Join in via the link in your email or alternatively contact OR3D in case you need an assistance. info@or3d.co.uk
Geomagic Freeform® is not a medical device and 3D Systems makes no claims that it is intended to treat, plan, or diagnose. However, there is evidence and publicly available research that indicates many customers are successful using Geomagic Freeform in their own patient-specific solution workflows and are following all local regulatory requirements.