OR3D Helps to Develop Control X 2018
Collaboration Between OR3D and Geomagic Leads to Release of Control X 2018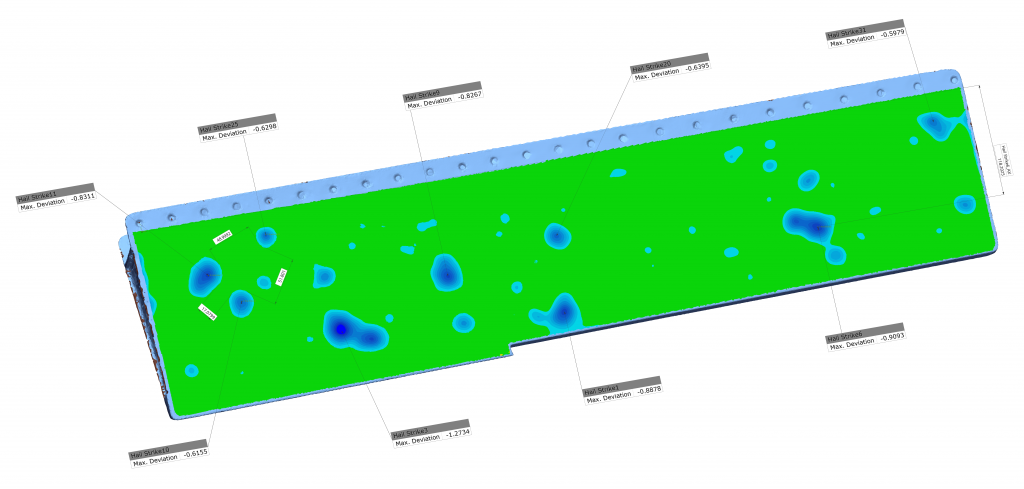 Geomagic Control X; since its creation has always been a leading name in 3D scanning metrology software. Each release has included real steps forward which has kept it ahead of its competition. The release of Control X 2018 is no different and includes development to make workflows more streamlined and efficient. Inspection time is up to 50% faster than its major competitors. Geomagic have also been optimising how Control X can benefit the aerospace sector. This has been possible in part due to the collaboration between Geomagic and OR3D.
OR3D have been working for several years with EasyJet as a key 3D innovation partner. Working with the large airline company, OR3D have been able to develop metrology tools that help airlines such as EasyJet keep planes in maintenance for shorter times which inevitably leads to less delays for their passengers.
This collaboration between Geomagic and OR3D has lead to one of the key updates to Control X 2018; the Deviation Location tool. This enables the user to evaluate deviations on a surface without the need for a CAD nominal. This means fast analysis for bird or hail strike damage as well as having many applications in the oil and gas industry.
Whats New?
Control X 2018.0.0 Release Notes
Software Downloads
Geomagic Control X Free Trial
For demonstrations of the Dent Location tool or any part of Control X please contact us and one of the team will be in touch to arrange a meeting.