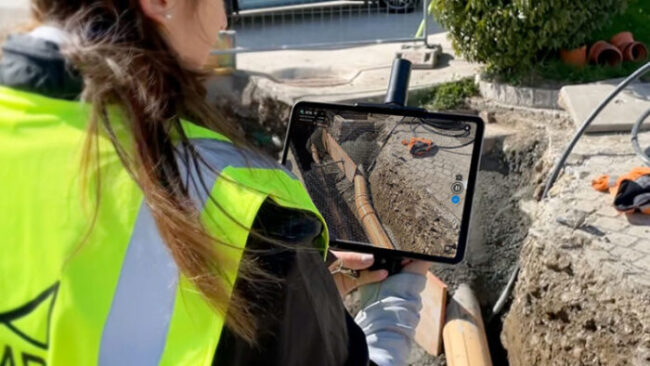 OR3D GEO partner with PIX4D to launch viDoc RTK Rover
OR3D has partnered with PIX4D to launch the viDoc RTK Rover. The viDoc RTK Rover is a fast, simple, and affordable onsite handheld scanning solution compatible with selected iPhone and Android devices to quickly capture and process 3D scans on-site. 
30th June 2023
1 min read
The viDoc RTK Rover, when used in conjunction with Pix4Dcatch, offers the potential for enhanced mobile data collection. By leveraging the capabilities of the viDoc RTK Rover, users can benefit from improved accuracy and efficiency in their data collection processes.
The integration with Pix4Dcatch allows users to capture images using compatible Apple and Android devices while the viDoc RTK Rover provides real-time kinematic accuracy and geotagging. This combination enables users to collect geolocated images with a high level of precision and accuracy directly from their mobile devices.
By eliminating the need for separate GPS devices or manual geotagging, the viDoc RTK Rover simplifies the data collection process and reduces the overall equipment required for accurate positioning. This enhanced mobile data collection capability can be particularly advantageous in scenarios where portability and efficiency are essential, such as field surveys, construction sites, or other outdoor environments.
For more details on the capabilities and workflows involved in enhanced mobile data collection with the viDoc RTK Rover, visit www.or3d.co.uk/geospatial/pix-4d-vidoc-rtk/ or call the team on 01691 777 774.