Why do we use 3D scanning?
3D scanning services are offered as a fast and accurate way of digitising physical objects for use in design, inspection and visualisation. The use of 3D scanners can be applied to almost any product or structure to accurately capture the physical shape and dimensions. We are able to offer the right solution for your 3D project using a range of scanners, offering varying accuracies, resolutions and capture speed. Therefore we can break projects down to the following categories.
What is CT (Computed Tomography) Scanning?
CT-Scanning is the acquisition of an object by use of an x-ray inspection machine. CT scanning has two main advantages over traditional laser or structured light scanning.
The first is the ability to collect incredibly accurate data with point spacing achievable in the single figure micron range. The second and more important is that it can inspect the internals of a part which are not possible to inspect with any other device. Non-destructive testing insures a more reliable and information rich inspection report. Additional benefits are the ability to inspect porosities, fibre analysis and cracks.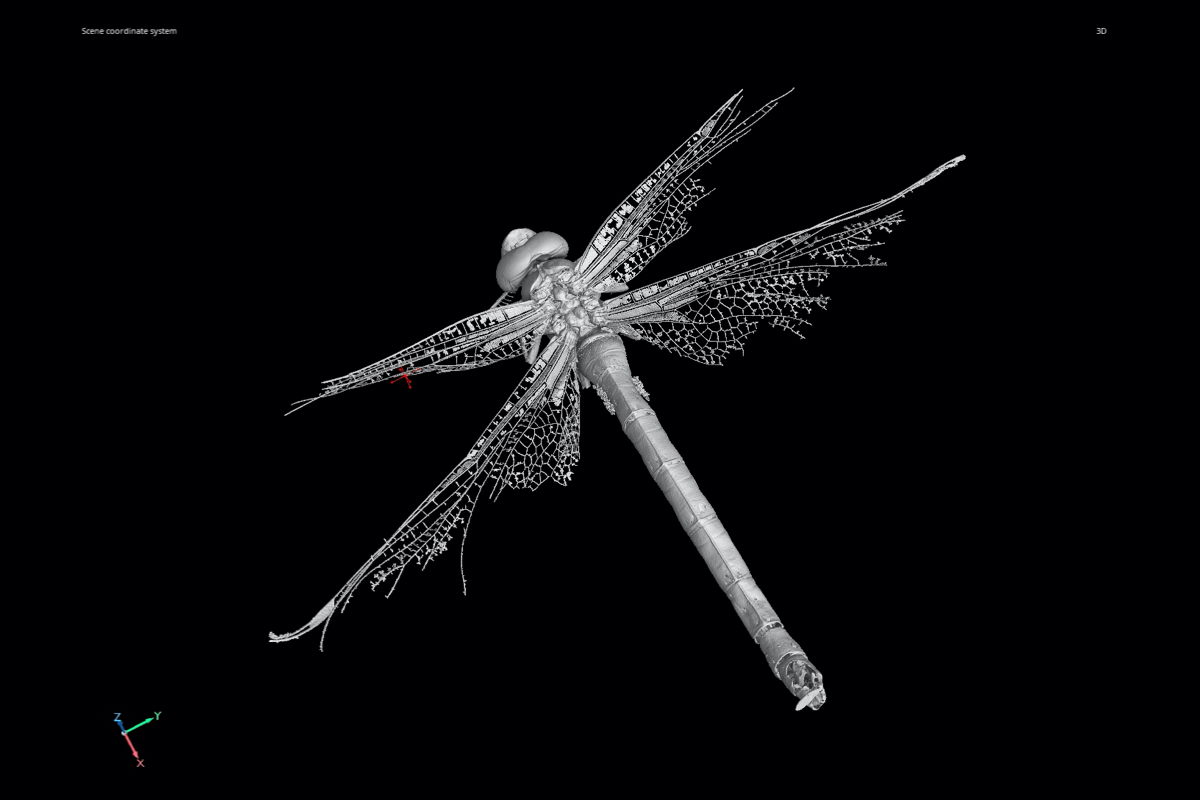 When do we use CT Scanning?
Capture internal details
Very high resolution
Unaffected by transparent materials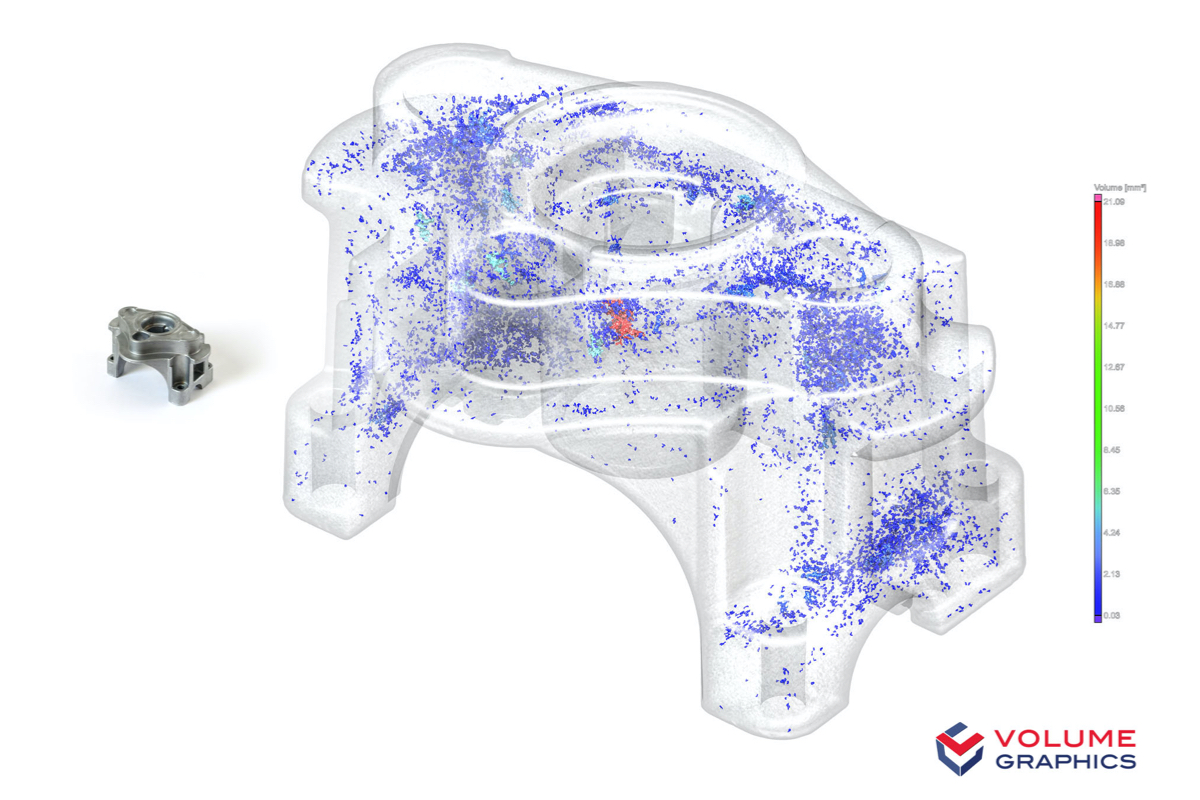 Short Range 3D Scanning
This is how we describe scanning objects or components up to the size of a car, and is done with a portable CMM, structured light system or handheld scanner, depending on the requirements.
The advantage of using these systems is that we can capture the objects with a much higher resolution and accuracy than is achievable with the long range scanners which are often used in surveys.
When do we use Short Range 3D Scanning?
The typical accuracy we can achieve with this these systems is around 60 microns (0.06mm). This makes it very well suited for reverse engineering or inspection of engineered components, but it also used on larger objects such as vehicles where the increased accuracy and definition in the scan is required.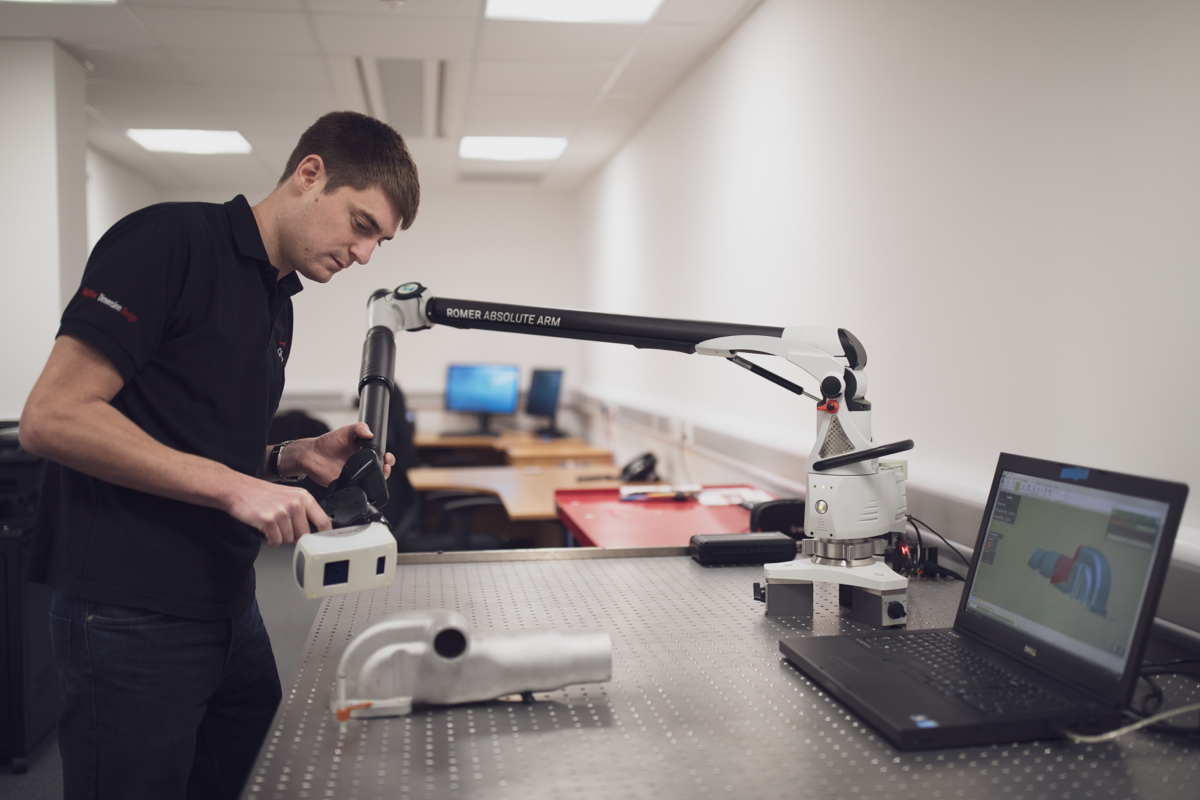 Large Volume Metrology
Using the latest Surphaser laser scanner, we can scan larger objects with submillimetre accuracy.
The scanner gives us the ability to scan the objects quicker than using the portable CMM whilst maintaining a high level of accuracy, it also offers the flexibility of being able to scan from a distance.
The scanner has a working range of up to 110m, although we typically scan from under 50m from an object. This gives us a higher point density enabling us to capture smaller details with submillimetre accuracy.
When do we use Large Volume Metrology?
The scanner also captures colour allowing us to provide coloured scan data.
Large volume scanning is useful for:
Entire vehicles or larger panels
Aircraft
Building Facades with high details
Large historical artefacts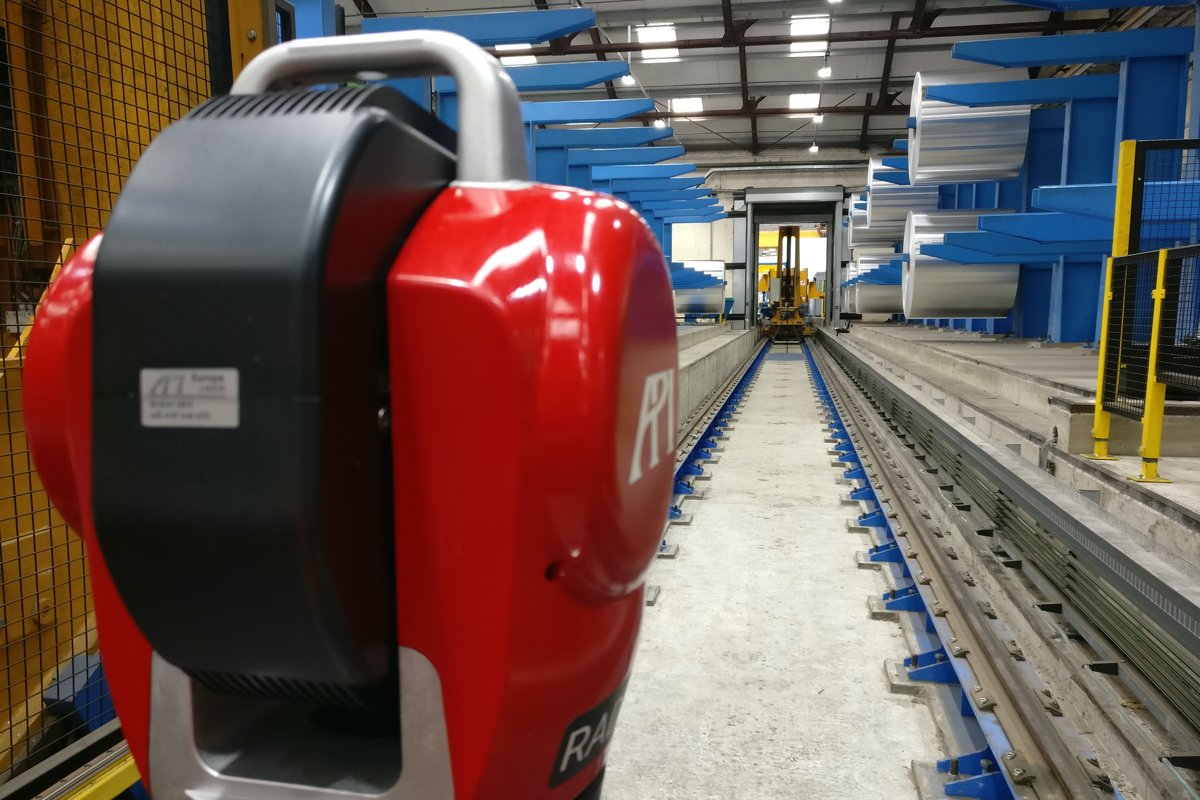 Long Range 3D Scanning
Long-range scanning is the process of making measurements at a distance using long-range laser scanning equipment with features like HDR imaging to capture large indoor or outdoor environments. This data is captured as measurable 3 dimensional data.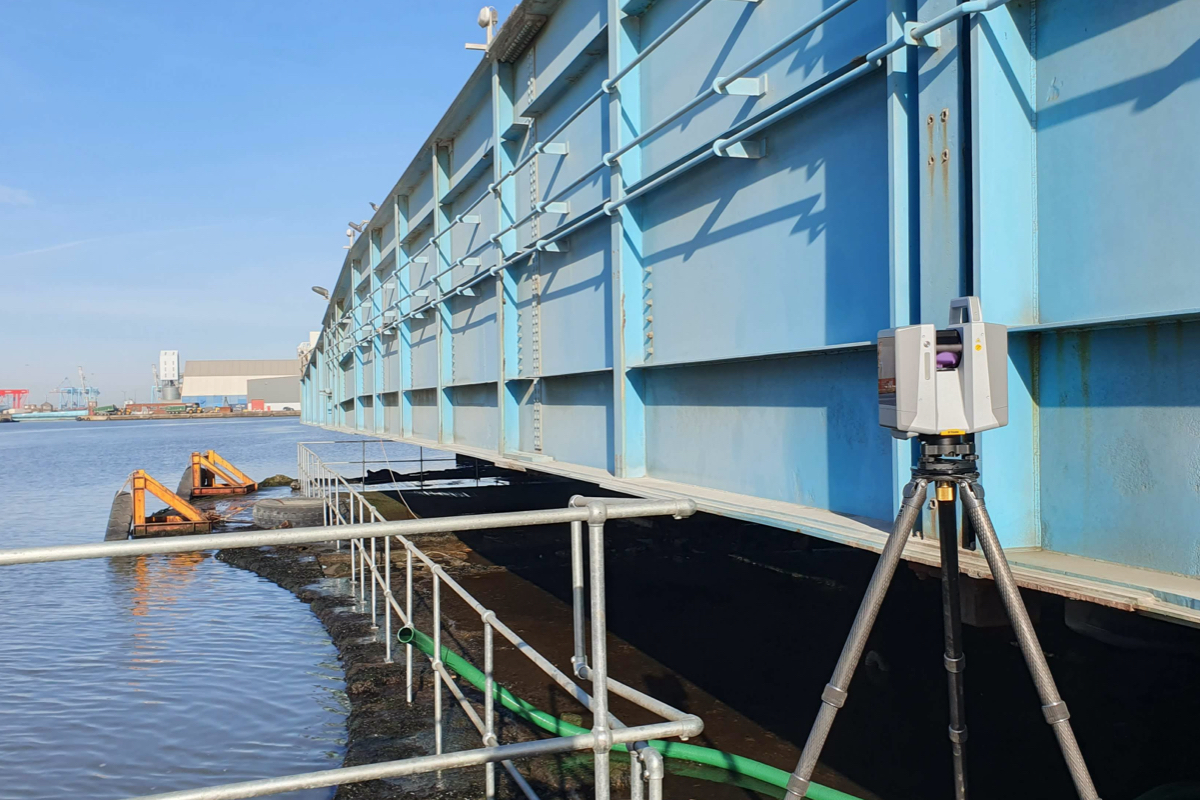 When do we use Long Range 3D Scanning?
Used for scanning large objects
Creating detailed surveys
Inspection for civil engineering projects
Plant refits
Monitoring of topography or structures
This service is available at the Chirk office or at the client's location. To find out more about 3D scanning services, please contact us.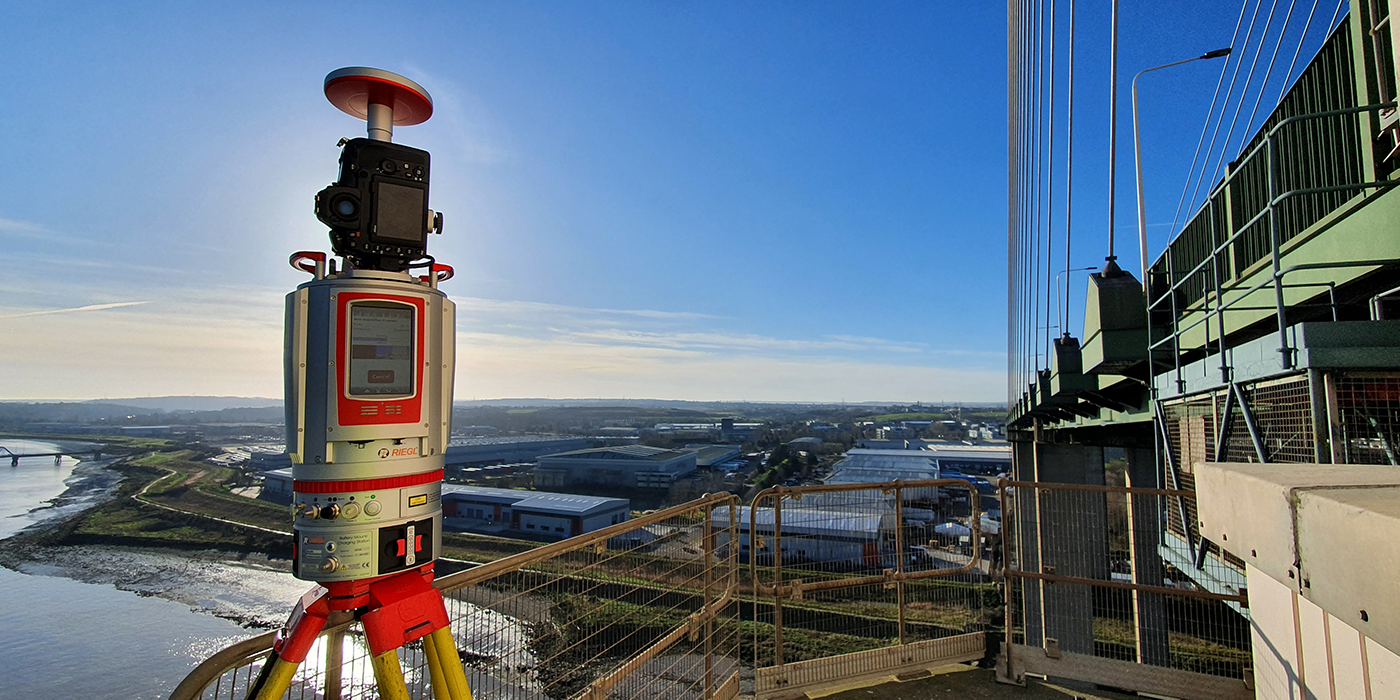 You may also be interested in:
UAV Scanning
With various workflows to choose from, we can select the best sensor for the job, be it photogrammetry, laser or a combination of sensors to provide a hybrid solution.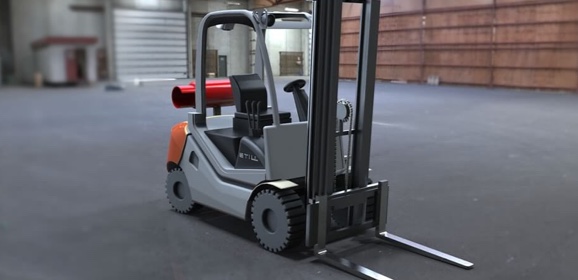 Reverse Engineering
Using Geomagic Design X we are able to produce a CAD model of a damaged or worn part by going back to the design intent.
Hardware
OR3D provide you with hardware to suit a wide range of metrology requirements. From Machine Tool Calibration equipment through to CT scanners.
Software
OR3D have partnered with Geomagic and Veesus to provide their clients with the best possible software solutions.
Get in touch
What happens next?
Our expert team will review your enquiry and get back to you by phone or email within the next few days.
We can answer any queries you may have, assist you in choosing the most appropriate product or get back to you with a quote for your upcoming project - we're here to help.

Speak to us today on
+44(0) 1691 777 774
3 Cedar Court, Brynkinalt, Chirk, Wrexham, LL14 5NS
Find Us
Further reading
Latest News
"I first saw OR3D at a MAC event at the NEC, in Birmingham, when James was holding practical demonstrations. I realised how much easier it would be for us to have our products scanned and then rendered to make 3D models as, with clients across the world, sometimes language can be a barrier. We previously used photographs to advertise our products, but these 3D images are consistent, our products look uniform, and the overall effect is informative and professional. I would certainly recommend OR3D and look forward to using their services again."
Simon Hanmer (Managing Director of Freddy Products)
Did you find this page useful?