Inspection
3D Inspection
We are able to provide 3D inspection reports which are used for quality assurance purposes.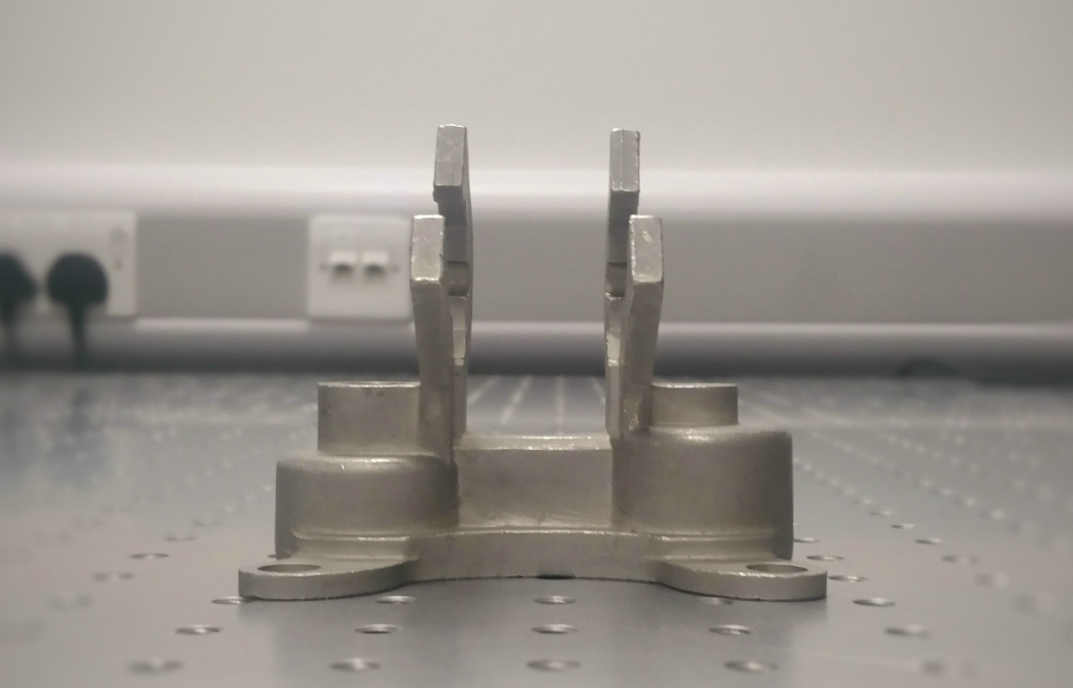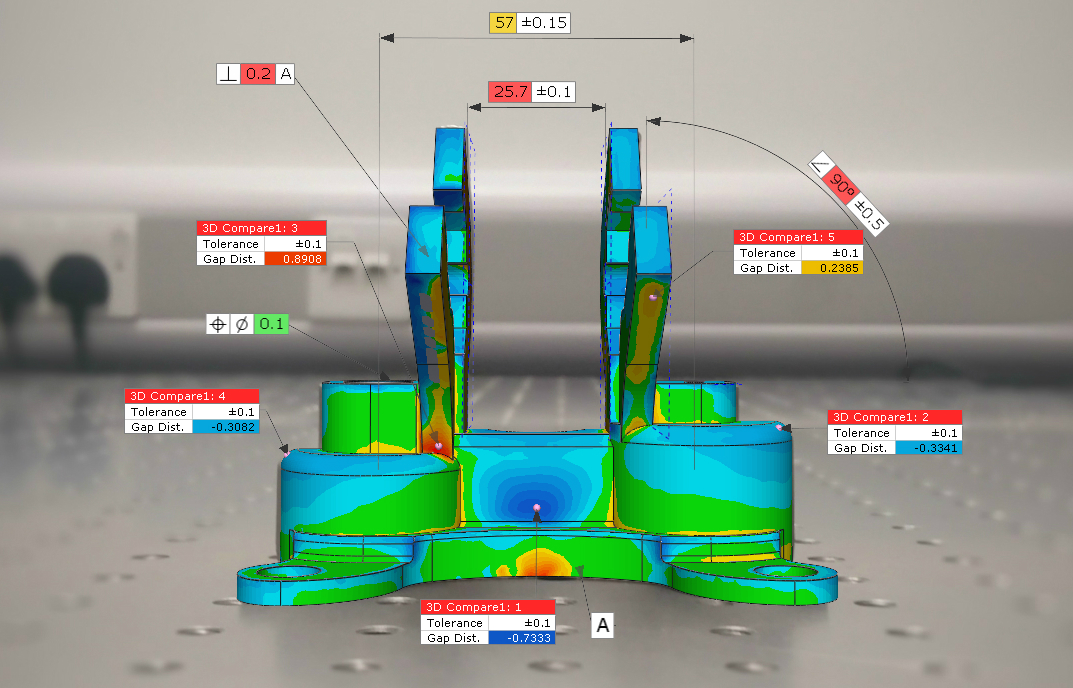 The use of scanning or probing manufactured components can verify the accuracy of the finished product. It can be analysed in several ways to speed up current inspection workflow but also allows more complex analysis to be done. These include:
3D Compare (Colour map)
3D Dimensions
2D Compare (Cross sections showing deviation)
Boundary deviation (For outer shape, trim line and holes cut in material such as sheet metal)
Silhouette Deviation
Geometry Deviation
Deviation Location/ Dent Inspection
Airfoil Analysis
2D Twist Analysis
2D and 3D Geometrical Dimensioning and Tolerancing (GD&T)
The usual deliverable to the client is in the form of a PDF report, including a 3D page where you can view the deviation in an interactive viewer.
For smaller parts we can use a range of technologies (Laser, Structured Light or CT) providing accuracies suitable for the application. For larger parts that cannot be moved, such a tooling, jigs or large installations, we use portable solutions (Portable CMM, Laser Tracker) to inspect in situ.
The laser tracker is commonly used to inspect geometry of larger components. With accuracies of 5µm/m, it is perfect to check alignment, layout or geometric tolerances of objects ranging in size up to 160m from a single position. For layouts of equipment on a larger scale, the laser tracker can be moved to multiple positions to take measurements where the range needs to be extended or line of sight is obstructed.
Inspection reports may also be created from long range scan data. Deviation is calculated from a CAD nominal or previous base line scan data.
---
Interactive Model
Use the tool below to learn more about a 3D comparison between scan data and a CAD nominal.
You may be interested in: