Geomagic Freeform Plus Healthcare
Geomagic Freeform Plus
Geomagic Freeform Plus is a multi-representation, multi-purpose digital modelling and CAD system for producing manufacturable and highly-detailed objects that are intricate or organically shaped, such as prosthesis or medical implants.
This software offers a fast and cost-effective way for medical professionals to create original models or modify and stylise scan data – including CT – and then output to additive manufacturing systems for prototyping or rapid manufacturing, prepare moulds for milling, send to downstream CAD or CAM systems or use it for planning and pre-surgery checks.
Two unique aspects of Geomagic Freeform Plus are integration with haptic 3D input devices and a robust voxel-based data modelling system. The combination of these provides a unique capability to emulate the physical process of sculpting digital clay and it is an easy transition from physical to digital sculpting. The haptic 3D input devices enhance the experience of modelling by providing users with force feedback to allow better control over a model in digital space.
The system includes a comprehensive set of modelling and detailing tools, dimensional control, and import of polygon and NURBS data for reference and modelling. Parting line evaluation is also included, enabling users to avoid costly production mistakes through adjustment of their models early in the design process.
---
Geomagic Freeform Plus in Healthcare
---
Knee Salvaging Implant
The set of images below show the stages of treating a patient that had suffered a trauma and undergone primary reconstruction of the knee in order to avoid its complete replacement as the patient was of a young age.
A specific partial knee implant was designed using patient data generated in D2P and Geomagic Freeform Plus software to restore the damaged anatomy based on the form of the healthy knee joint. The implant was then 3D printed and highly polished on the bearing surfaces with a rougher section facing the damaged surface of the bone.
The surgery was a success and the patient was able to walk comfortably within a couple of weeks.
Images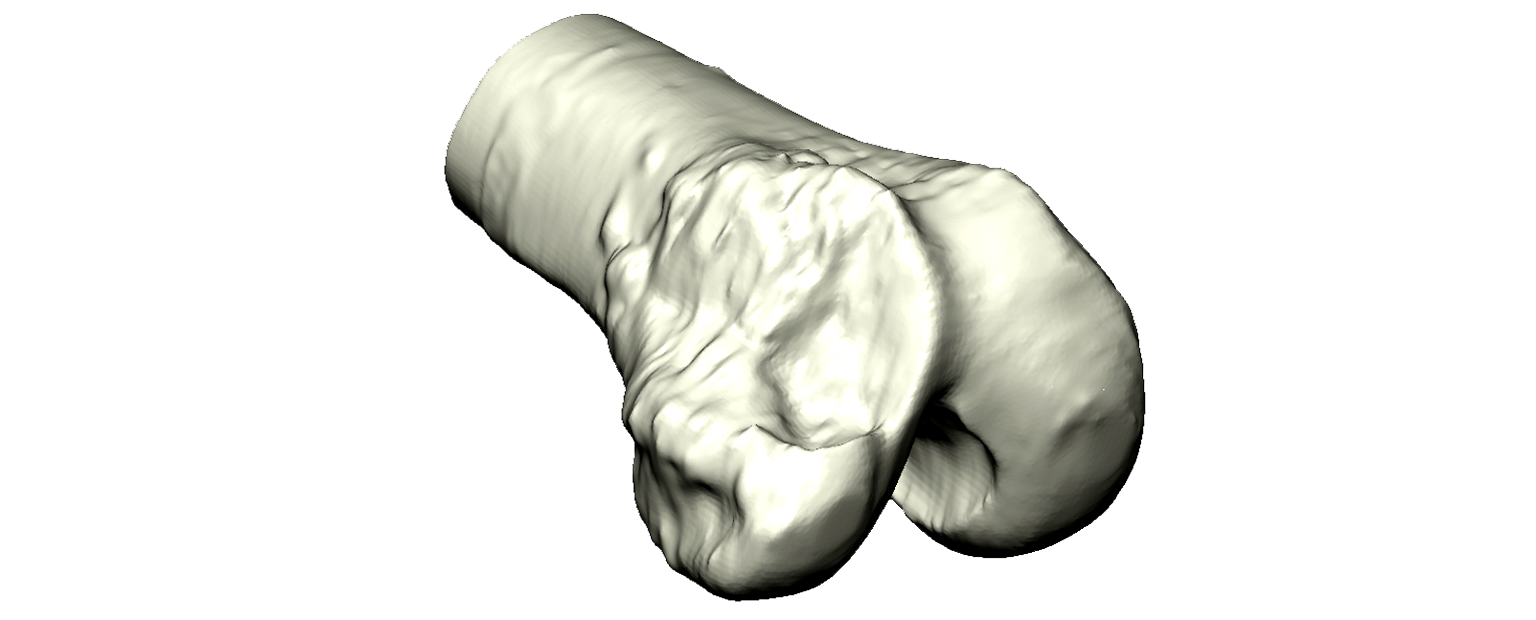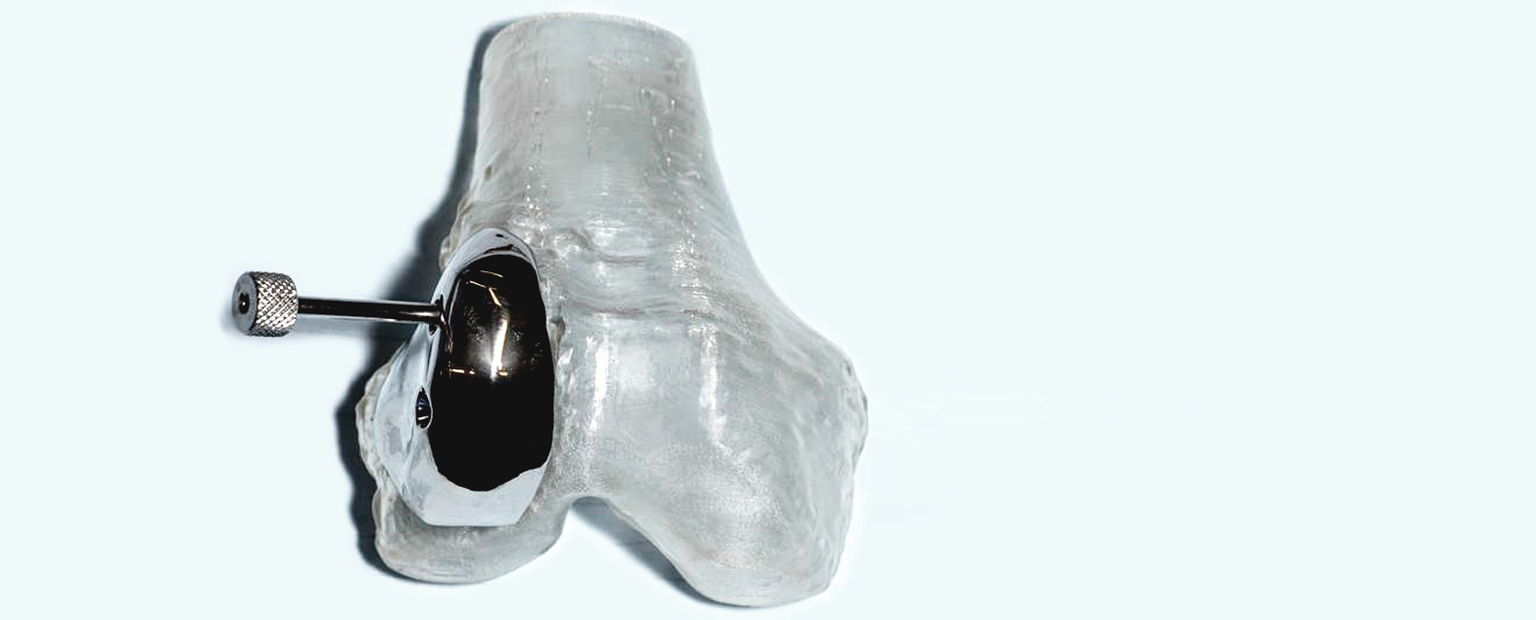 ---
Reconstruction and Enhancement
The patient had suffered a traumatic injury resulting in the fracturing and displacement of bones in their zygoma, orbit, and maxilla. These factors contributed to a significant asymmetry in facial aesthetics.
Segmented CT scan-data has been converted to a virtual model as the basis for digital surgical planning. The healthy area corresponding to the region of interest, was copied and mirrored. Adjustments were made using smoothing and blending techniques to achieve a best fit of the mirrored anatomy against the residual injured bone. A patient specific implant was designed to accurately recreate the displaced bone in the orbital floor – while also building up the thickness of the orbital rim which had been displaced.
Images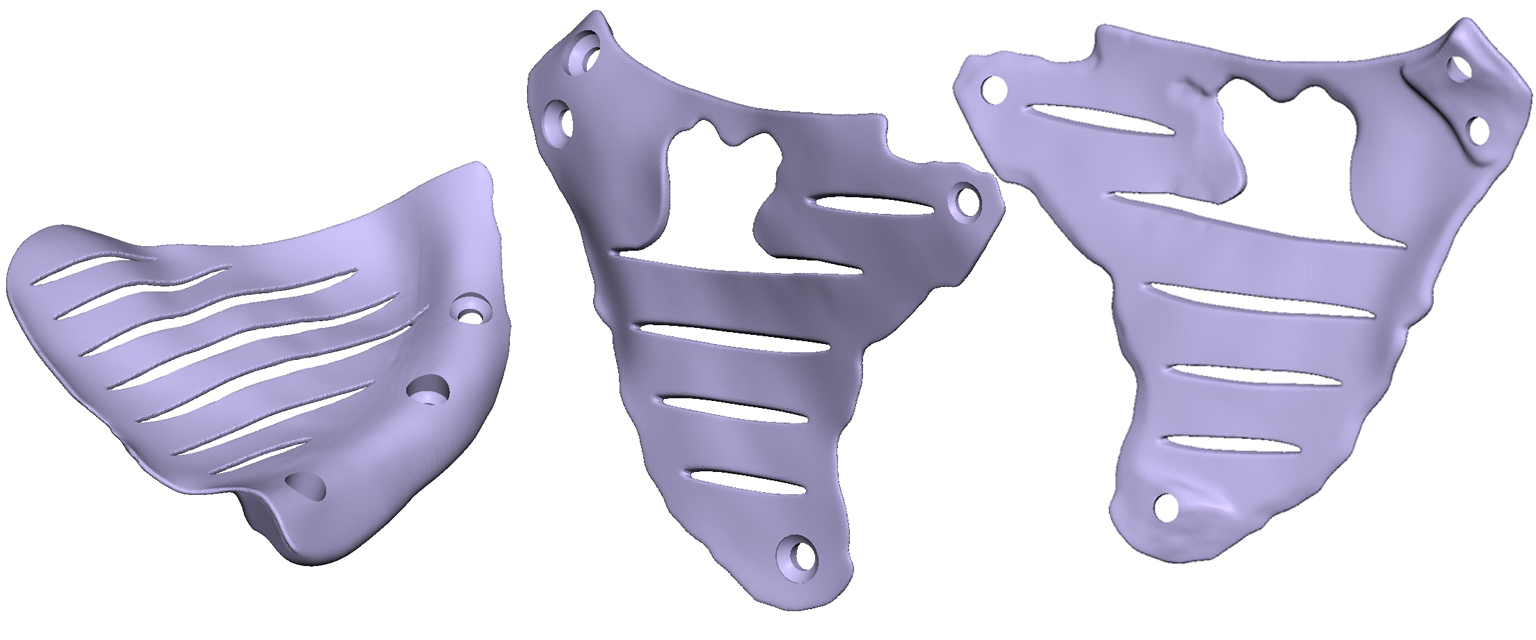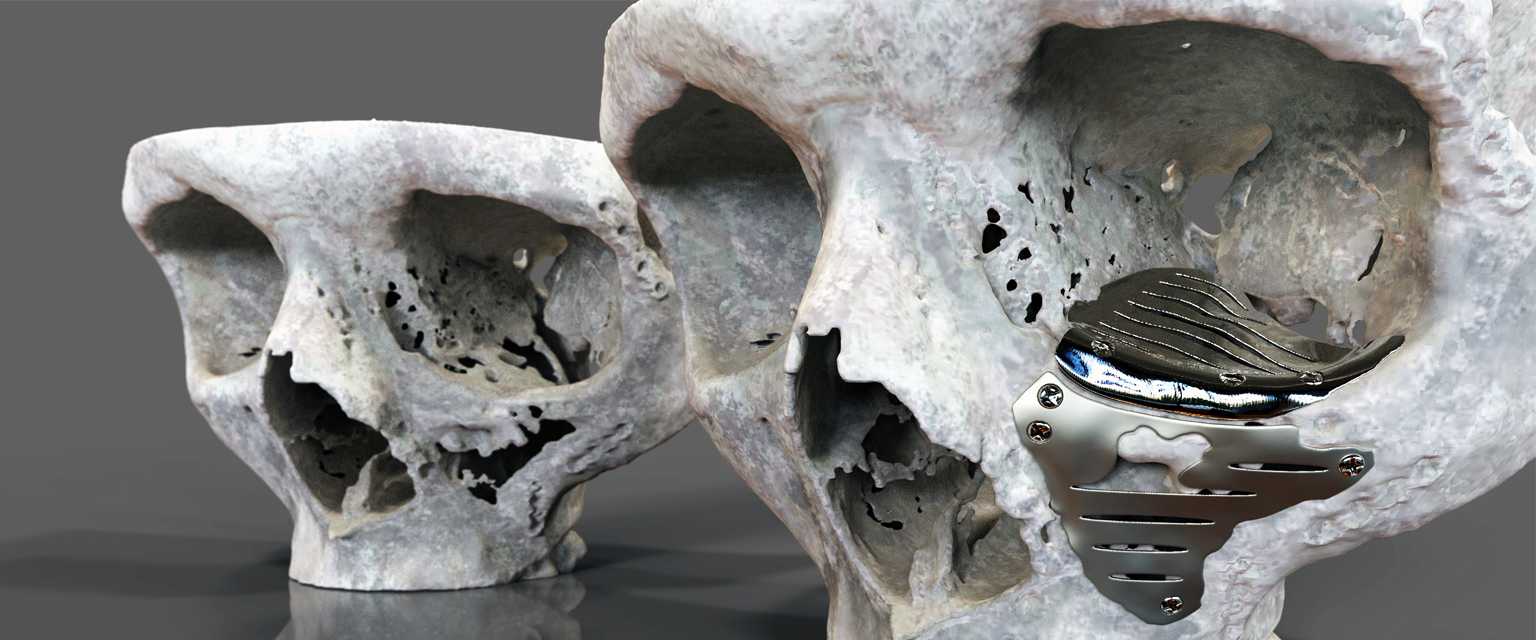 ---
Lower Jaw Reconstruction
The images below show the process of treating a patient who suffered cancer of the lower jaw. This required the removal of the affected region and reconstructive work.
Once the patient data has been extracted in DICOM to Print it is then used as a template for designing customised cutting and drilling guides in Geomagic Freeform Plus.
Using Geomagic Freeform Plus in combination with patient CT data, designers had the capability to develop an innovative design-for-assembly feature by including pilot holes to be drilled at the correct position on the bone sections and remaining jaw sections to allow for the final fixation screws. These would align perfectly with the final fixing positions on the mandible implant.
The operation ran smoothly with no complications and the patient made a good recovery. The time savings of the surgery with pre-planning and custom implant creation within Geomagic Freeform Plus were substantial and this lead to dramatic cost savings.
Images




---
For more information about Geomagic Freeform Plus and onsite demonstrations, please contact us.
You may be interested in:
Geomagic Freeform Plus Healthcare