Computed Tomography Segmentation
What is Segmentation?
Segmentation is the process of virtually separating different parts or materials from a CT (computed tomography) scan. Once a 3D reconstruction has been made it is possible to separate an assembly into its individual components or a composite part into its separate materials. This can be done by location, density or shape.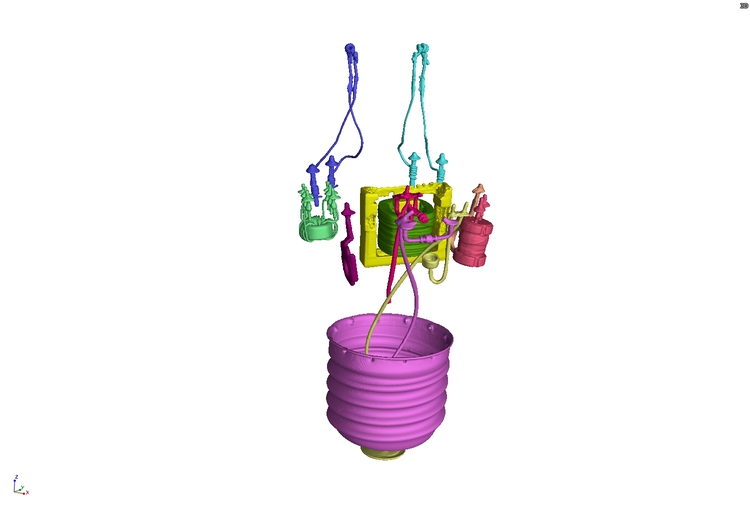 Visualising Segmentation
The visualisation of a segmentation can be done in multiple ways. Different colours can be applied to the different components or different levels of transparency can be controlled. The individual parts can then be animated, rendered or analysed using other analysis tools.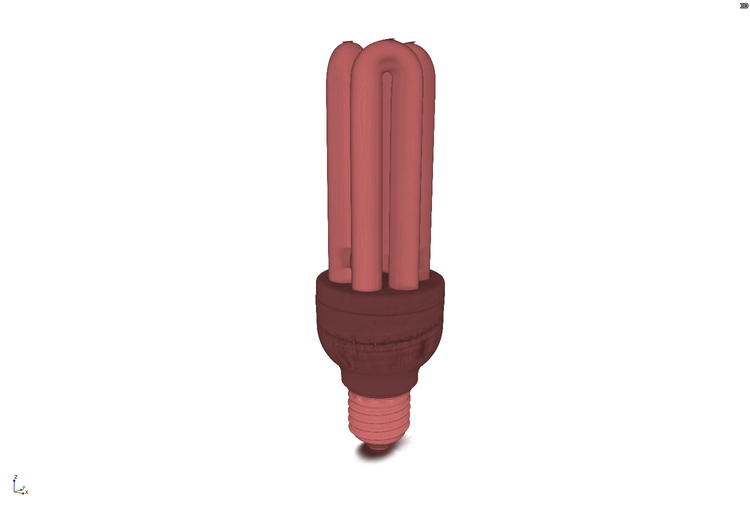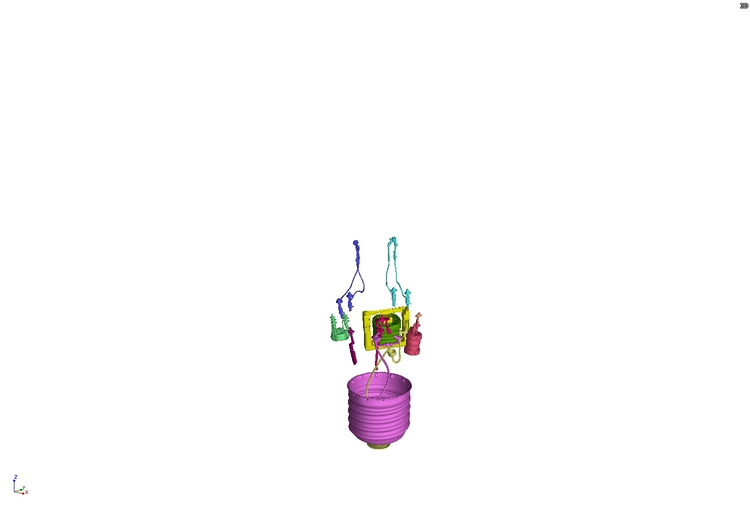 Analytical Information
Once the parts have been separated the relative volumes can be calculated. If you have a composite part or mixture the relative volumes of each material can be calculated. The same is true for surface area. Understanding the surface area of different materials in a mixture can be used to understand reaction rates in chemicals.
Further Analysis
Once an assembly has been split into its individual components then it is possible to analyse each part with other analysis techniques.
You may be interested in: