Foam Structure Analysis
A foam structure analysis is used to better understand and visualise a foam like structure. It can be used to analyse the cell shape, size and distribution as well as the struts which separate the cells.
Visualising Foam Structure
Typically, a foam structure analysis is used for two reasons. The first is to understand the structure of the struts which sperate the cells from one another. It is possible to analyse the wall thickness of the struts. This will usually be displayed as a colour map in 3D and 2D.
Additionally, it can be important to understand the holes, also called cells, and how the size, shape and distribution of these vary. These cells are visualised in 2D and 3D as coloured shapes. The colour of these shapes can be coloured according to many different variables including volume, sphericity and projected surface areas.
Analytical Information
The thickness of the struts can be measured at discrete locations. The data can also be added into a histogram to give a better global understanding of how the wall thickness varies.
The cells are reported in a similar way. Annotations can be created on individual cells with the unique dimensions and locations being reported. Tables including data of each of the cells are generated.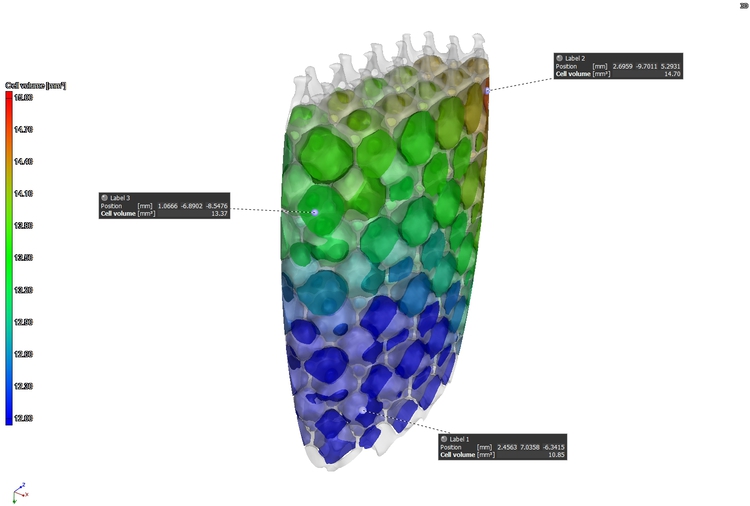 Further Analysis
A foam structure analysis can be very useful for inspecting samples of a granular structure such as sand or powder. In this case the gaps between the particles can be thought of as the struts and the particles themselves as the cells. The slider below shows the volume of brown sugar crystals.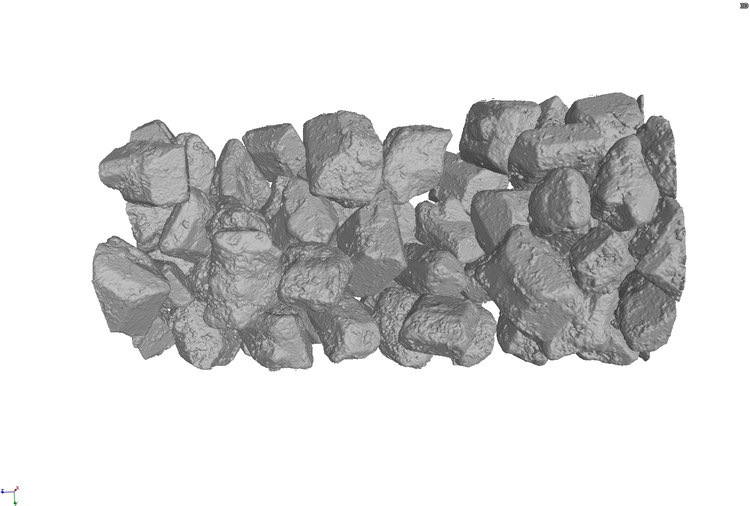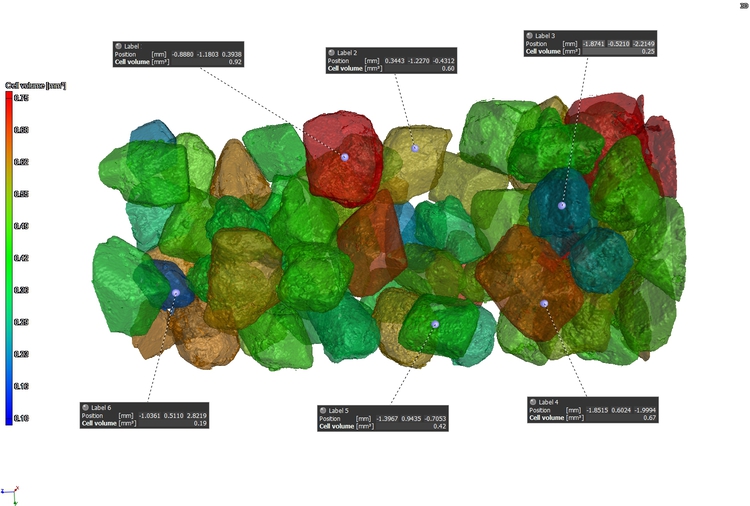 You may be interested in: