VGMETROLOGY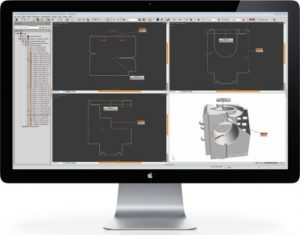 VGMETROLOGY is made for metrologists. Our universal metrology solution turns your computed tomography (CT) scanner into a comprehensive and precise metrology device.
Key Features:
Full-featured. VGMETROLOGY offers you the full metrology-related functionality of VGSTUDIO MAX including GD&T functionality.
Uncompromisingly accurate. VGMETROLOGY gives you the complete picture of all object surfaces – and saves it in the very compact .mvgl format.
Universal. VGMETROLOGY works natively on voxel, point cloud, mesh, and CAD data.
Easy-to-use. The focused range of functionality makes VGMETROLOGY easily accessible for new users.
Seamless. You can exchange files between VGMETROLOGY and other Volume Graphics products of the same generation.
Affordable. VGMETROLOGY costs significantly less than a comparably equipped VGSTUDIO MAX.
The Volume Graphics Metrology Kernel in VGMETROLOGY (Windows 64 bit) has been verified by the Physikalisch- Technische Bundesanstalt (PTB).*
*PTB (Germany's national metrology institute) tested the algorithms based on the minimum-zone method ("Chebyshev") and on the least-squares method ("Gauss"). These algorithms are used for coordinate measurement in VGMETROLOGY.
Download