VGSTUDIO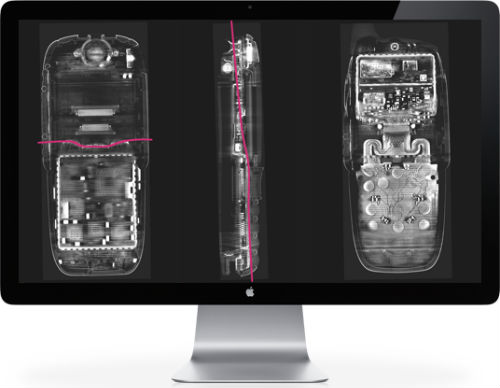 VGSTUDIO is widely used not only, e. g., in the electronics industry, but also for the visualization of data in fields of academic research such as archaeology, geology, and life sciences.
VGSTUDIO covers the entire workflow, from the precise reconstruction* of three-dimensional volume data sets using the images taken by your CT scanner to visualization (in 3D and 2D) and the creation of impressive animations.
*The CT Reconstruction Module is not part of the basic edition of VGSTUDIO and must be purchased separately.
Visualisation
3D visualization of even very large CT data sets – with almost no limit on data volume
Real-time ray tracing for a photo-realistic look
Combined visualization of voxel and polygon data, including textured meshes
Arbitrary orientation of 2D slices
2D slice rotation view around a customizable axis
Gray-value classification of a data set
A wide variety of 3D clipping options
Unrolling of objects or leveling of freeform surfaces in a 2D view
Combination of consecutive slices into a single 2D view
Bookmarks
Save 3D and 2D views, clippings, selected coordinate systems, and rendering settings as bookmarks.
Switch between bookmarks and between different views within your project easily with one click.
Data Set ALignment
Simple 3-2-1 registration
Simple registration
Download